Both Options Include:
3 or 5 days of organic, cold-pressed Alchemy Juice
Live, group kick-off call
Private, members-only Facebook group
Comprehensive 30+ page cleanse guide
Cleanse guidance from health coach, Carly Brown
Delivered locally + shipped in continental USA
This was an amazing experience and appreciate your guidance and support!!!
- Natalie P.
Benefits of A Juice Cleanse:
Habit Reset - whether ridding yourself of old practices or starting new ones, a juice cleanse can provide the space to establish habits that serve you.
More Energy & Vitality - flood your body with enough nutrients to sustain your energy levels and leave you with a renewed feeling of vitality post cleanse!
Eliminate Toxins - digesting solid foods takes energy away from deep detox. A juice cleanse acts as an inner bath, washing you clean from the inside out.
Cellular Health - people often forget that the purpose of nourishment is to fuel the functioning of your cells. Juice is like an IV of nutrients for your cells.
Deeper Spiritual Connection - cleansing your system inherently clears your mind and opens your heart for a deeper connection with Self.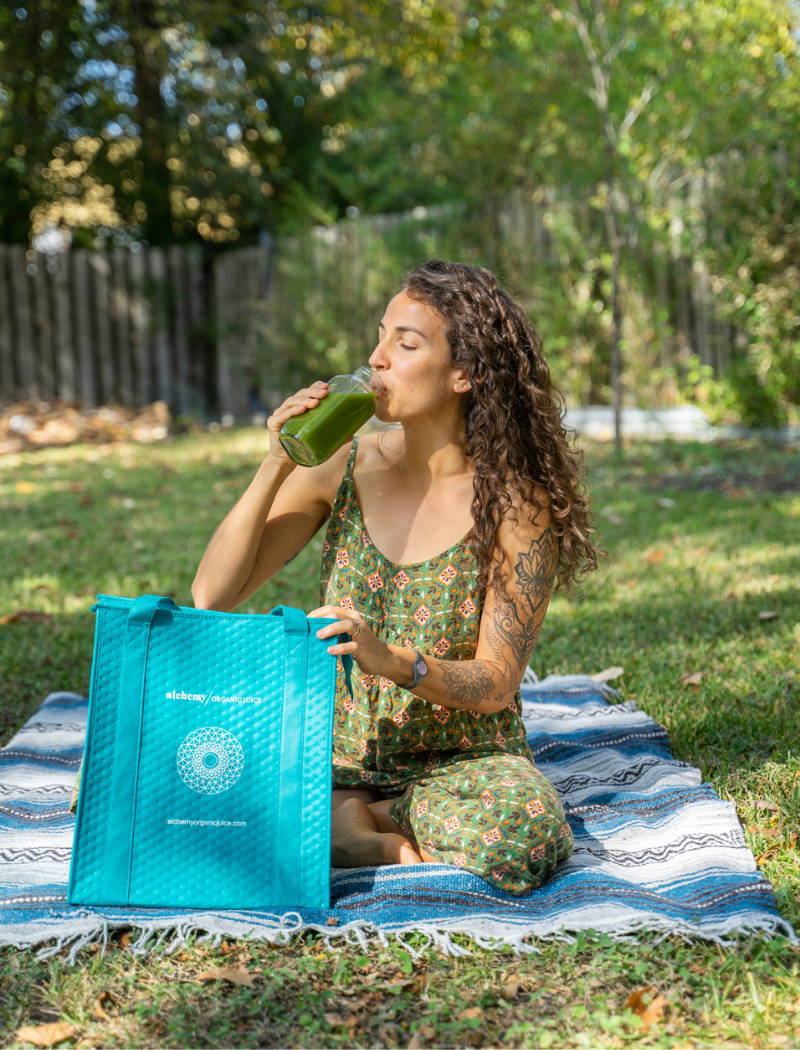 I am really impressed by Carly Brown's juices - they are the best tasting and most satisfying I've yet to drink!
I am so glad I discovered Alchemy juice this year. 2021 is off to a great start. Thank you, Carly!

- Lauren S.
3 or 5 Days of Organic, Cold-pressed Alchemy Juice - delivered to your door in glass bottles (local to Austin and shipping available around continental USA). 6 Juices Daily: Celery, Sweet Greens, Immune Boost, Pure Greens, Liver Lover, Vanilla Nut Mylk.
Live, Group Kick-off Call - this will be recorded if you cannot make it!
Private FB Group for connection, inspiration, and encouragement.
Getting Started Guide - A 30+ page comprehensive guide that will answer all of your most pressing questions. Curious how to ease in or out of a cleanse. or what additional detox tools to add in? We've got you covered!
Whether you're new or experienced with juice cleansing, you will come out of these three or five days with a fresh perspective on nourishment and how to fuel your body. Expect to feel grounded, rejuvenated, and ready to take on 2022.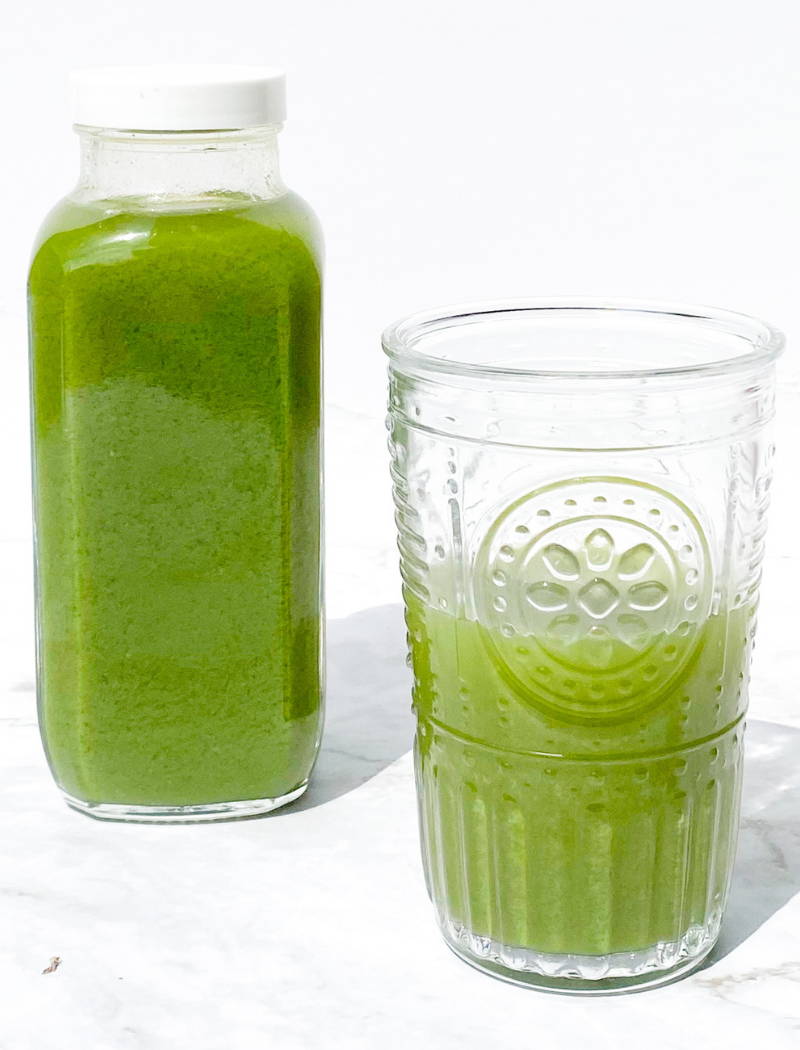 Start the New Year off alongside your nourishing, high-vibe, Alchemy fam.
Upon Registration you will receive an email confirming your registration along with a link to join our members FB group and information for our group kick-off call the Sunday before the cleanse begins. You will receive a link to the 30+ page Cleanse Guide PDF in that registration email as well.

If you are receiving local delivery, your 3 or 5 day cleanse will arrive Monday morning on the first day of the cleanse.
If we are shipping the cleanse to you, you will receive it several days prior to your start date. Please note, juices will be shipped frozen in plastic. You can leave them in your freezer until you defrost them the morning of Day 1.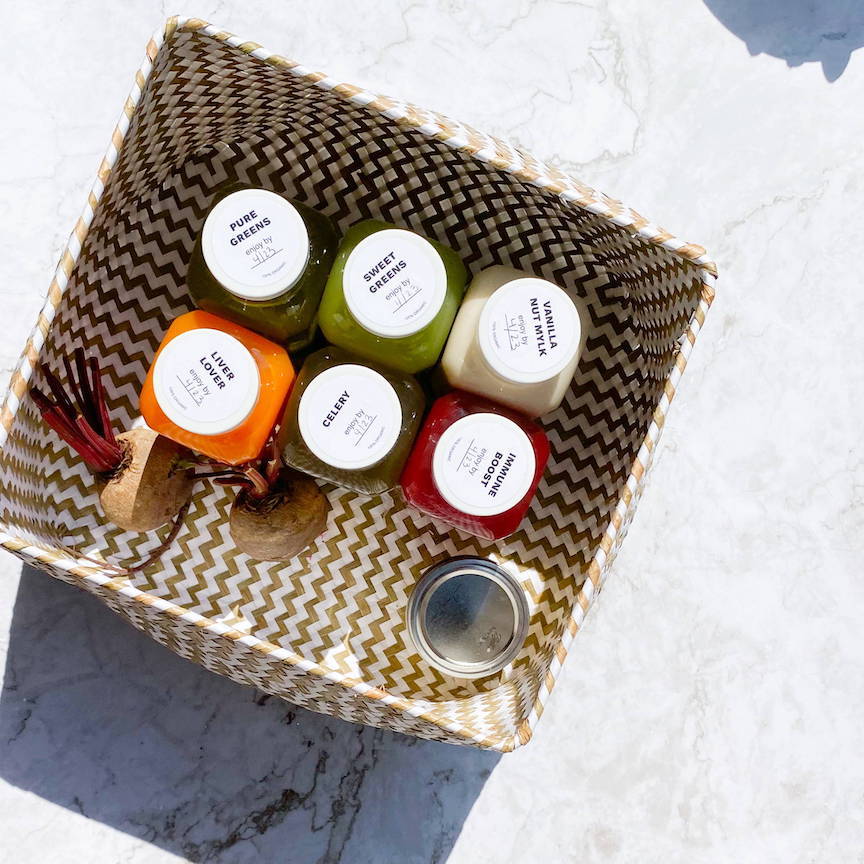 Best part of this juice cleanse today (besides the obvious healing going on!) is not having to think about meals for myself (I mean, I seriously think about them, but don't act). I've saved a massive amount of time!

- Tammy L.W.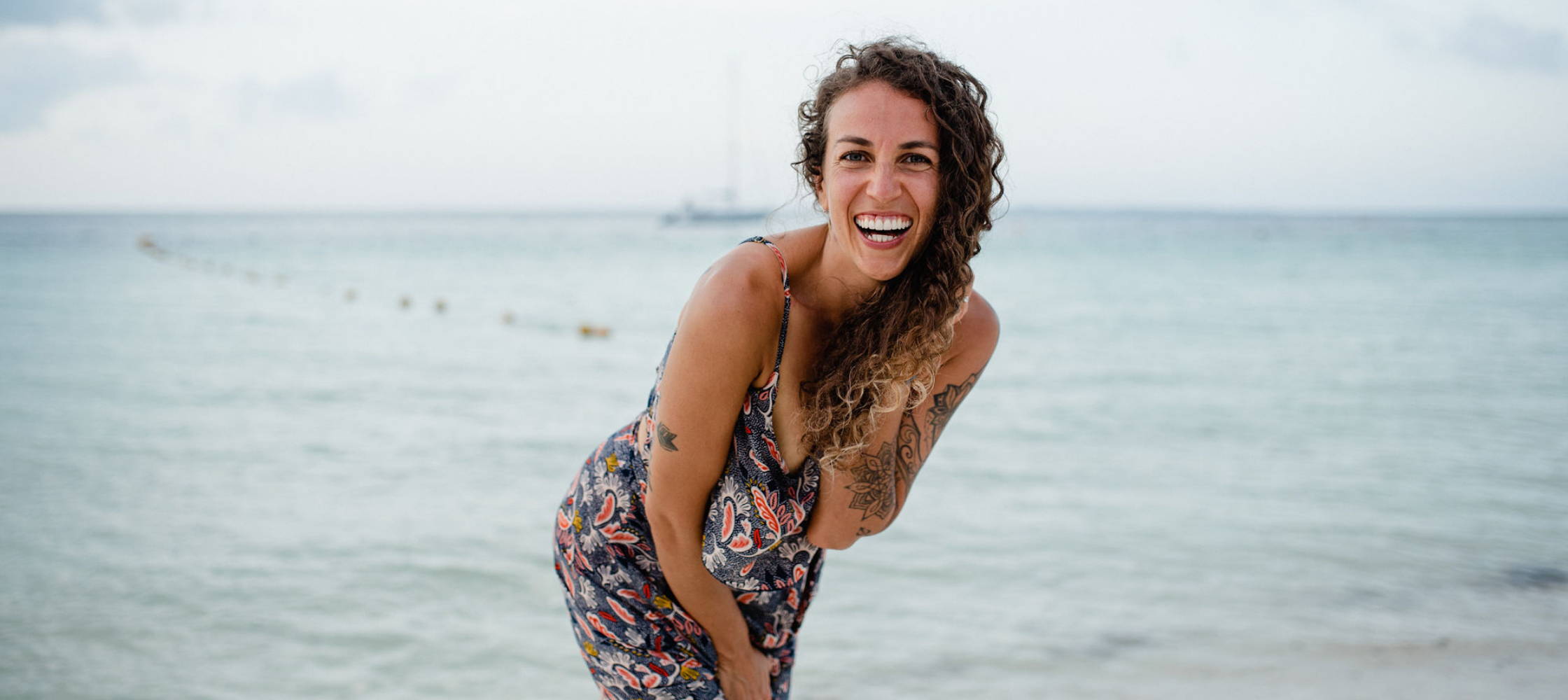 Hi y'all! I am Carly -- your guide throughout this exciting, transformative New Years cleanse journey. I am a certified Holistic Health Coach, 3x trained 200-hour yoga teacher, wife, sister, mother to Cruz (with a new baby boy on the way) and our 14-year old Morkie named Maddie, truth seeker, and wellness advocate.

My health journey started over a decade ago when I returned from an eat, pray, love adventure around India with cystic acne: red, swollen, blotchy, puffy skin. It could have been parasites, a reaction to the food or environment, hormonal imbalance, or a combination of it all, but it inspired me to get into action in a way I never had before. I committed to a 3-day cleanse journey focused on juicing and raw foods and I've never looked back! It was the catalyst I needed for a radical shift.
That is what I am here to offer you. The intention of the cleanse is not to be a one-and-done program, but to serve as a kick start to a healthier lifestyle. I am here to hold your hand throughout this process because change, growth, and evolution is always best accomplished when surrounded by a like-minded, supportive community!
Crafting healing juices for my beloved community is one of the greatest gifts to my life and it is with the deepest gratitude I thank you for showing up for this cleanse process. It is a gift to yourself, your family, your community, and the world at large. Thank you for being here and trusting me as your guide. I am so looking forward to having you join us!
In gratitude,

This has been a great experience and its really nice to just give my body a rest. Our bodies do so much work just breaking down food and it's nice to just have a form of self care that strips the food away and really appreciating my body in all that it does. My labs looked great for chemotherapy this weekend too which is awesome.
- Brooke S.

WHY THE ALCHEMY GROUP CLEANSE:
Unlike most juice, Alchemy is 100% organic. This is especially important when juicing because each 16oz juice contains 2lbs of produce. If we used conventionally grown ingredients, that would be a concentrated dose of pesticides in every juice... no thank you! 100% organic, always... because we love you.
All of our juices are also cold-pressed. This is the best way to extract juices because it preserves all of the nutrients and no heating is involved. You keep all the vitamins, minerals, enzymes, and nutrients in every glass.
There's also limitless value in cleansing as a group. In addition to all the physical and spiritual benefits of an individual cleanse, this guided opportunity will provide support, guidance, and an incredible community.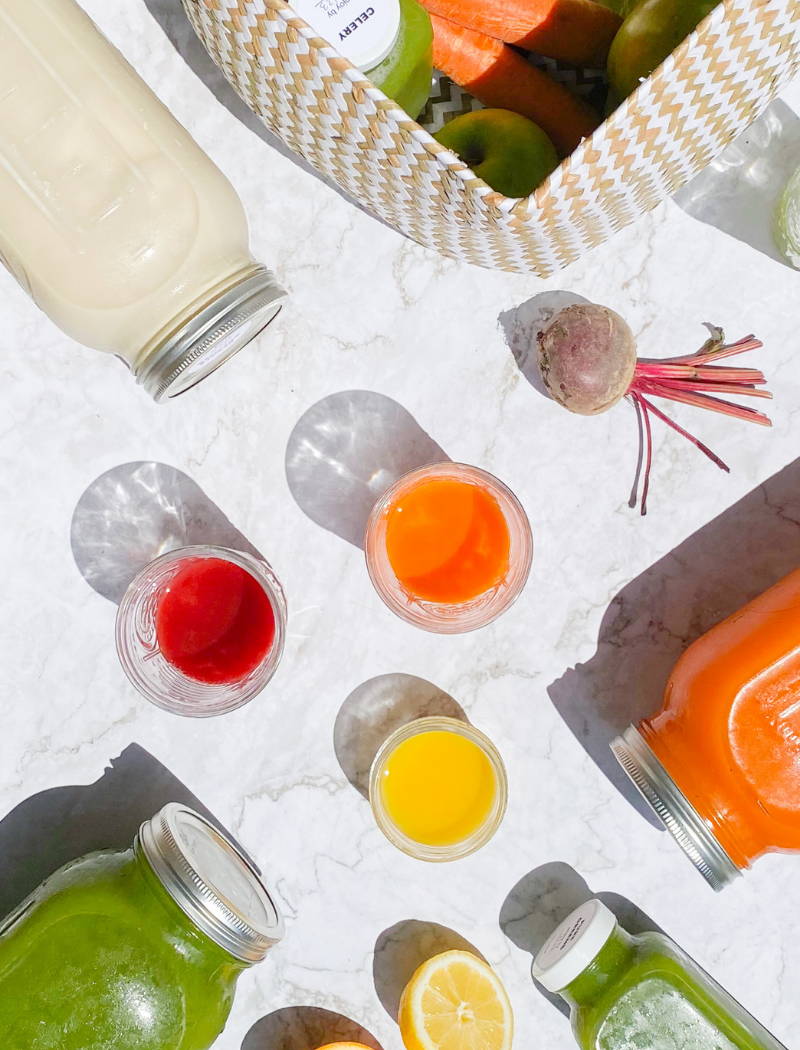 Those juice and nut blends are amazing and I truly felt nourished like never before today. What a blessing you are bringing to Austin and beyond. I'm quite speechless really.
- Tammy L.W.

I started with a 3-day cleanse and I loved the experience so much that I ordered a few more days. My eyes were cleaner, my skin was brighter, and my thoughts were more positive! The juices were flavorful and fresh. I was so surprised that I wasn't hungry as the juices are so real and full of nourishment. I love the Alchemy Cleanse and highly suggest it to anyone curious about cleansing and also to all experienced cleansers. You will not be disappointed.
- Cynthia S.
Alchemy Juice cleanses are my favorite way to nourish my body and elevate my energy. I love that Alchemy Juices are made with the highest quality, all organic ingredients and are delivered to my door in glass bottles. Alchemy Juice makes juice cleansing accessible, delicious and easy — especially with their 64oz options that keep me hydrated and accountable.
- Kaley K.
I honestly cannot say enough about Alchemy's Juice cleanse! I love the juices and feel my best after completing the first day of the cleanse! The days I don't do the cleanse, I crave the juices. What I love about Alchemy's products is that the juice tastes wonderful: it is not too sweet but just the perfect mix of goodness that tastes great! I enjoy every sip of each bottle and each bottle is a masterpiece of creation! It is the best juice in town: all organic, pressed in the best method! I couldn't ask for more! Since ordering my first cleanse, I have been addicted to it and keep doing the cleanse every week I am in Austin!
- Arwa T
I have done a lot of juice cleanses over the years and Alchemy Juice is by far the best. Every juice tastes so good! Usually for me it's hard to drink anything with beets but their Immune Boost is delicious. I ended the cleanse feeling lighter and way more energized. This is the only juice cleanse I'll be doing from now on!
- Meredith R.
Sweet Greens is so yummy!
- Danny M.